Tecwill delivered the ARCAMIX 3.33 concrete mixing plant equipped with the "flying" frequency controlled aggregate weighing system, a BHS twin-shaft mixer with 3.33 m3 batch size and automatic high pressure washout system, devices for automatic quick scale testing, a separate recycling water scale, an HD camera system, an aggregate and water heating system and a heating container with 1.0 MW capacity.
Byggbetong John Dahlgren was founded in 1973 and their concrete plants are located in Medle and Kristineberg. The new ARCAMIX 3.33 concrete batch plant was installed in the Hedensby area near the center of Skellefteå. From the new plant, ready-mixed concrete will be delivered to both current and future projects. For example, Northvolt in Skellefteå is building the largest lithium battery production factory in Europe. The building project itself will be huge, but it will also increase housing and infrastructure construction in Skellefteå area.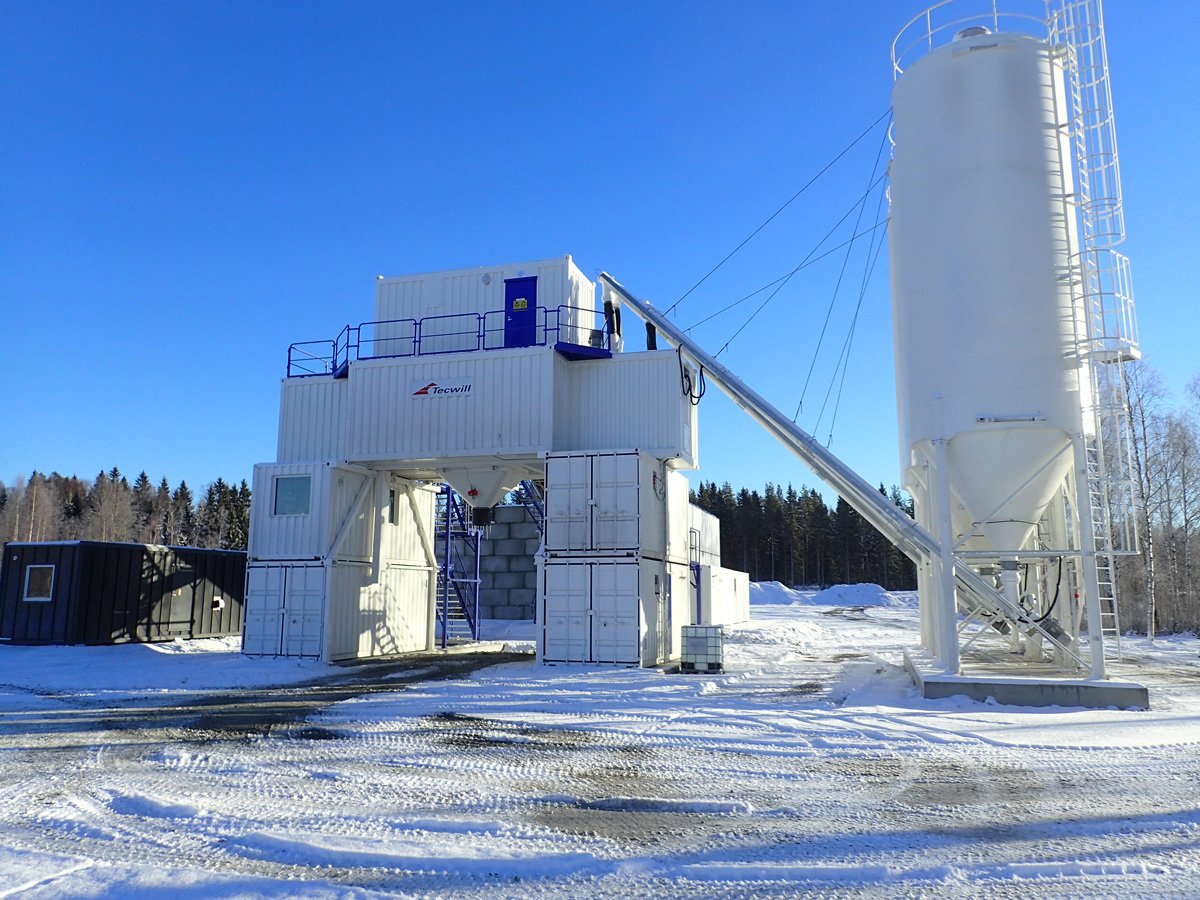 The ARCAMIX arrived in Skelleftea at about the same time as the first snow of winter 2018/19. The assembly of the plant's modules started in early October. Installation and commissioning of the concrete plant went as planned, last but not least due to intense support provided by the customer's mechanics.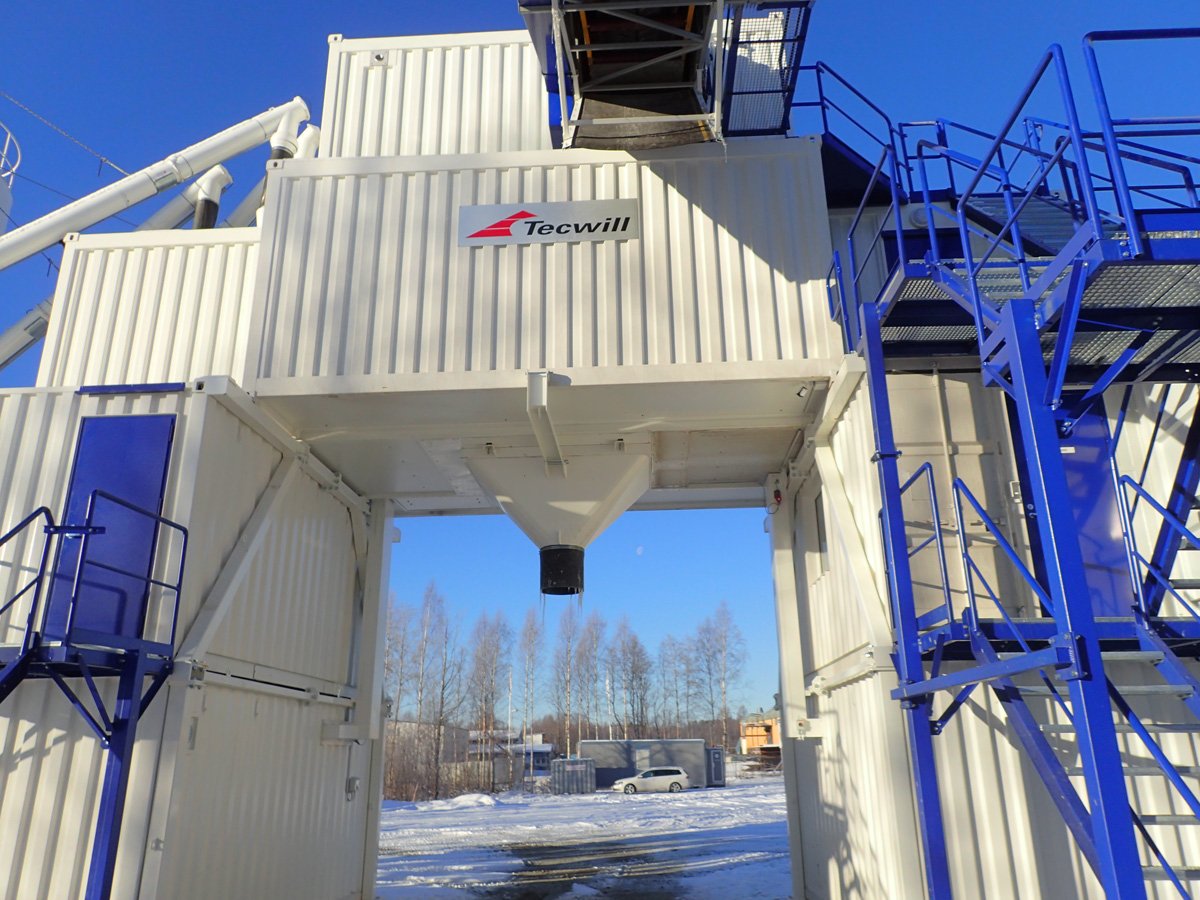 Winters in Northern Sweden are cold, but this should not affect the concrete production. To be able to cope with harsh wintry conditions and to guarantee a high production capacity even with strong frost, special equipment, larger volume and insulated aggregate bins and a special container with equipment for highly efficient aggregate heating were delivered with the plant. The total volume of the aggregate bins is 240 m3, providing a sufficient amount of heated aggregates even on coldest winter days.
Thanks to the "flying" aggregate weighing system, the aggregate loading ramp is low, to be used by the wheel loader effortless and with low running costs.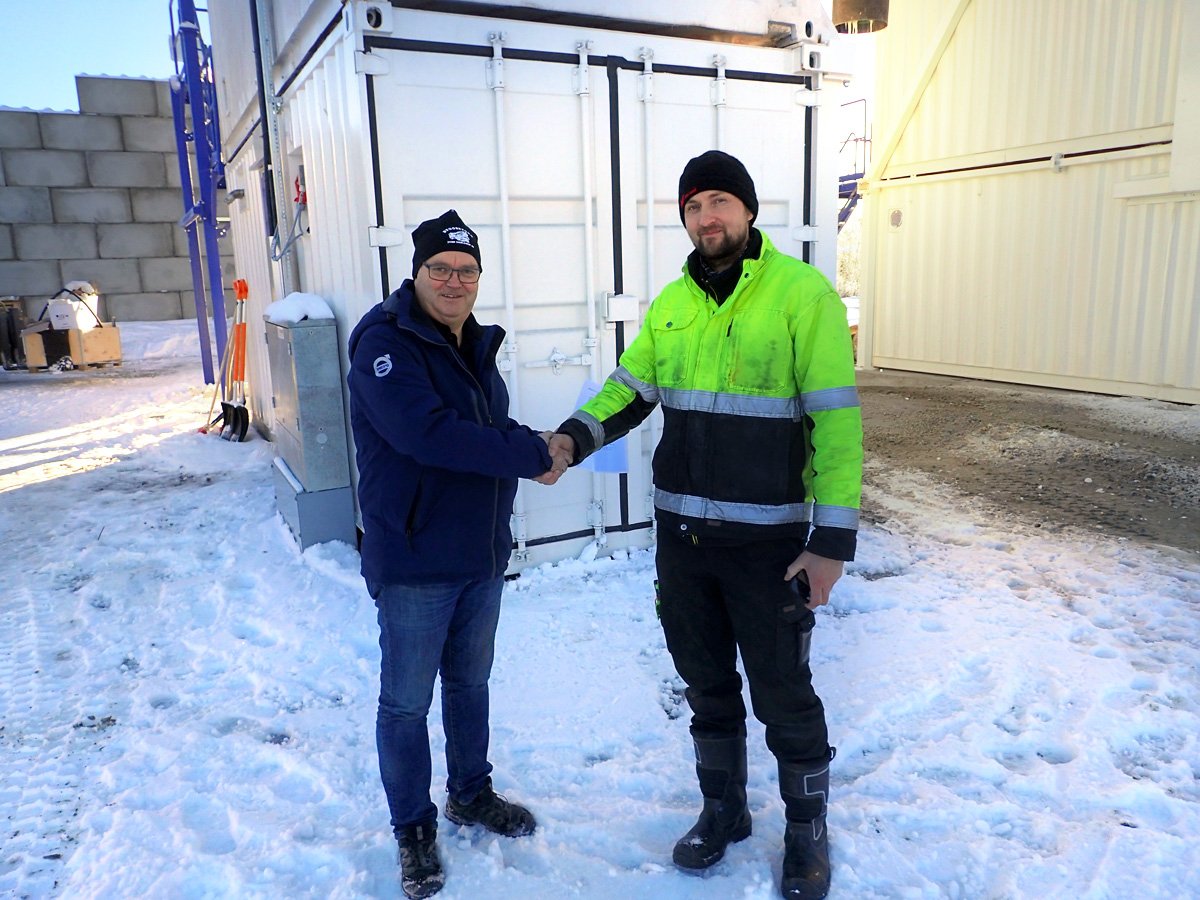 Johan Dahlgren (on the left) and Tuomas Karhapää from Tecwill, responsible for the supervision of the installation, shaking hands when the ARCAMIX plant was handed over to Byggbetong.
---