ON-SITE CONCRETE PRODUCTION
Tecwill super mobile concrete batch plant is the right solution for any construction project.
Tecwill mobile on-site concrete batch plant
Tecwill preassembled and factory-tested concrete plant is the easiest solution for on-site concrete production. Using better technology, our customers can make concrete year-round with lower operational costs and a smaller carbon footprint.
Tecwill on-site concrete batch plant
Fast to relocate and reinstall year-round
Factory-assembled enclosure
Pre-wired at the factory
Can be moved to another location in a very short time
Steel skid foundation and loading ramp
Saves cement and reduces CO2
Modular set-up
Modules of the Tecwill mobile concrete mixing plant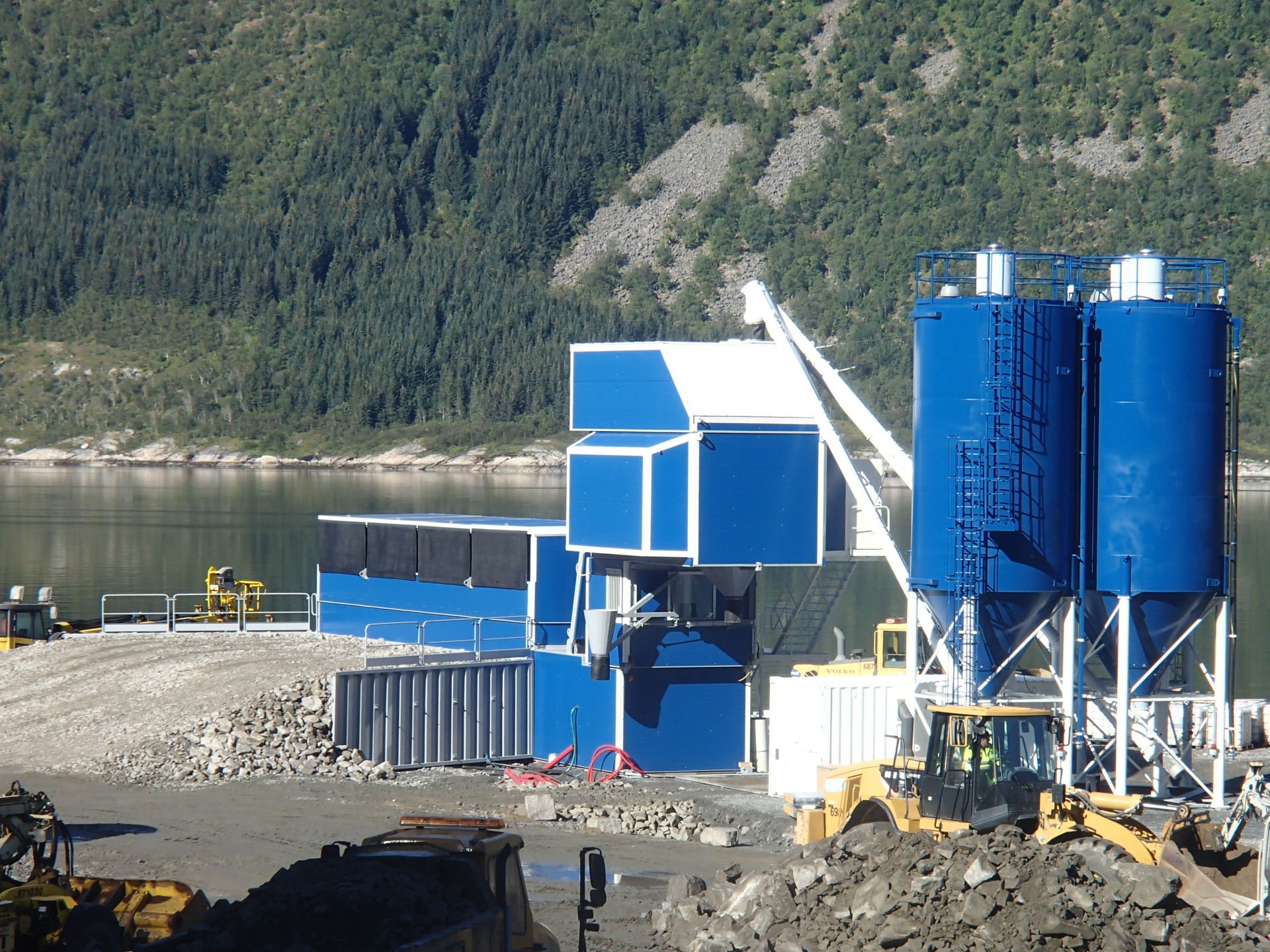 Mobile steel skid foundation
Mobile aggregate loading ramp
Cement and micro silica silos
Aggregate and water heating unit
Fiber dosing system for shotcrete
Basic or turnkey delivery
Delivery of a mobile on-site concrete plant
A Tecwill mobile concrete plant includes all the necessary equipment, facilities and functions to produce concrete on site.
Our customer can choose all modules required for the project. The factory-assembled and tested concrete plant is quick to install and easy to move to a new location after a project.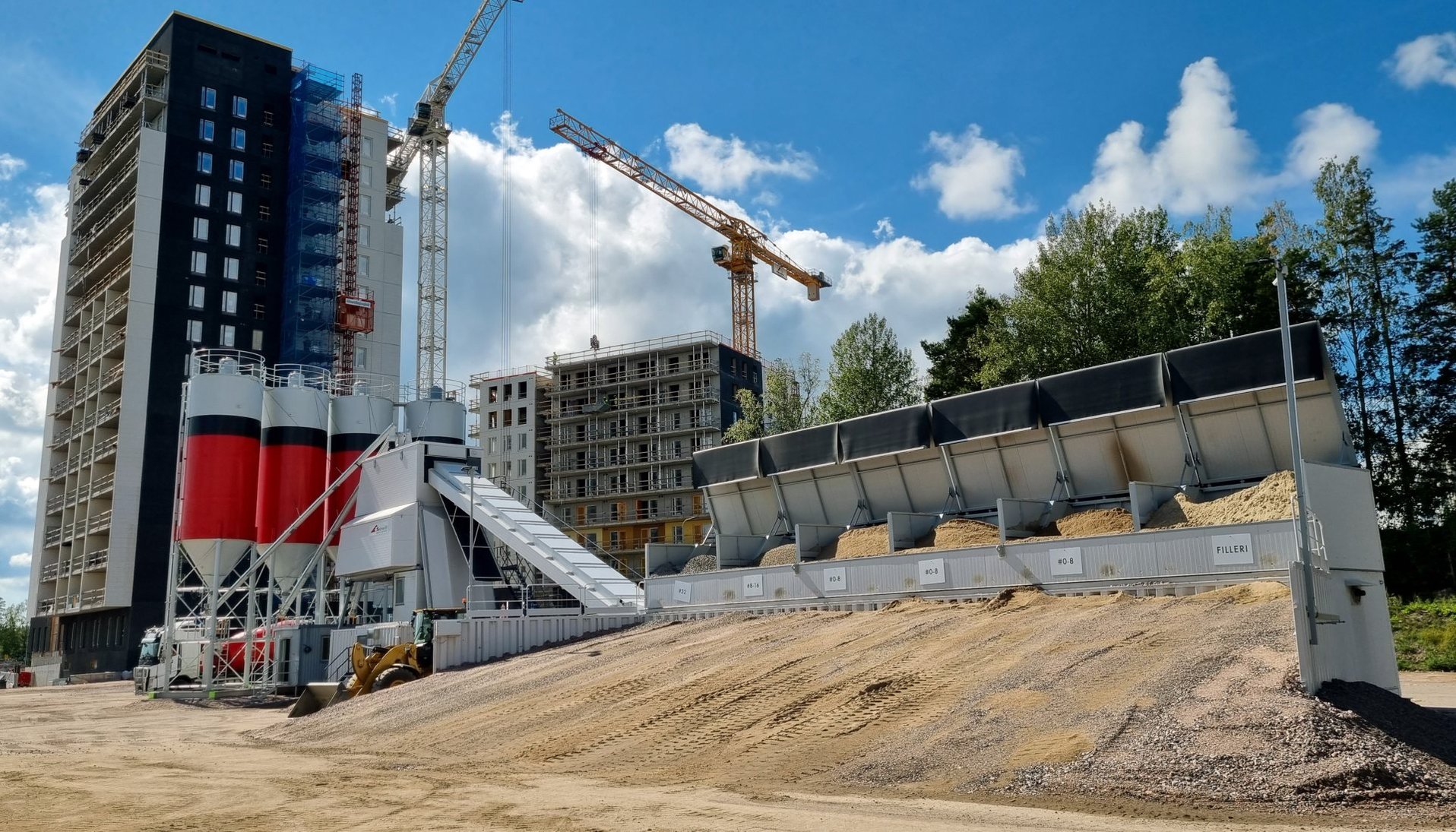 First meeting
Layout and technical solution
Schedule, contract and budget
Manufacturing
Transportation and installation
Production start
Plant relocation after project completion
Benefits and savings
Why choose Tecwill – how are we different?
Tecwill's modular construction makes the concrete plant fast to install, even in winter, and easy to relocate and reinstall
year-round.

Tecwill's approach is to preassemble the complete concrete plant at its own factory. This includes the pre-wiring, piping, thermal insulation enclosure and plant testing.
Fast set-up time, even in winter
Easy to relocate and reinstall
year-round
Reliable winter operations
Tecwill's high-precision "flying" weighing system saves up to 30 kg/m3
(50 lb/yd3) in cement and reduces CO2 emissions in concrete production.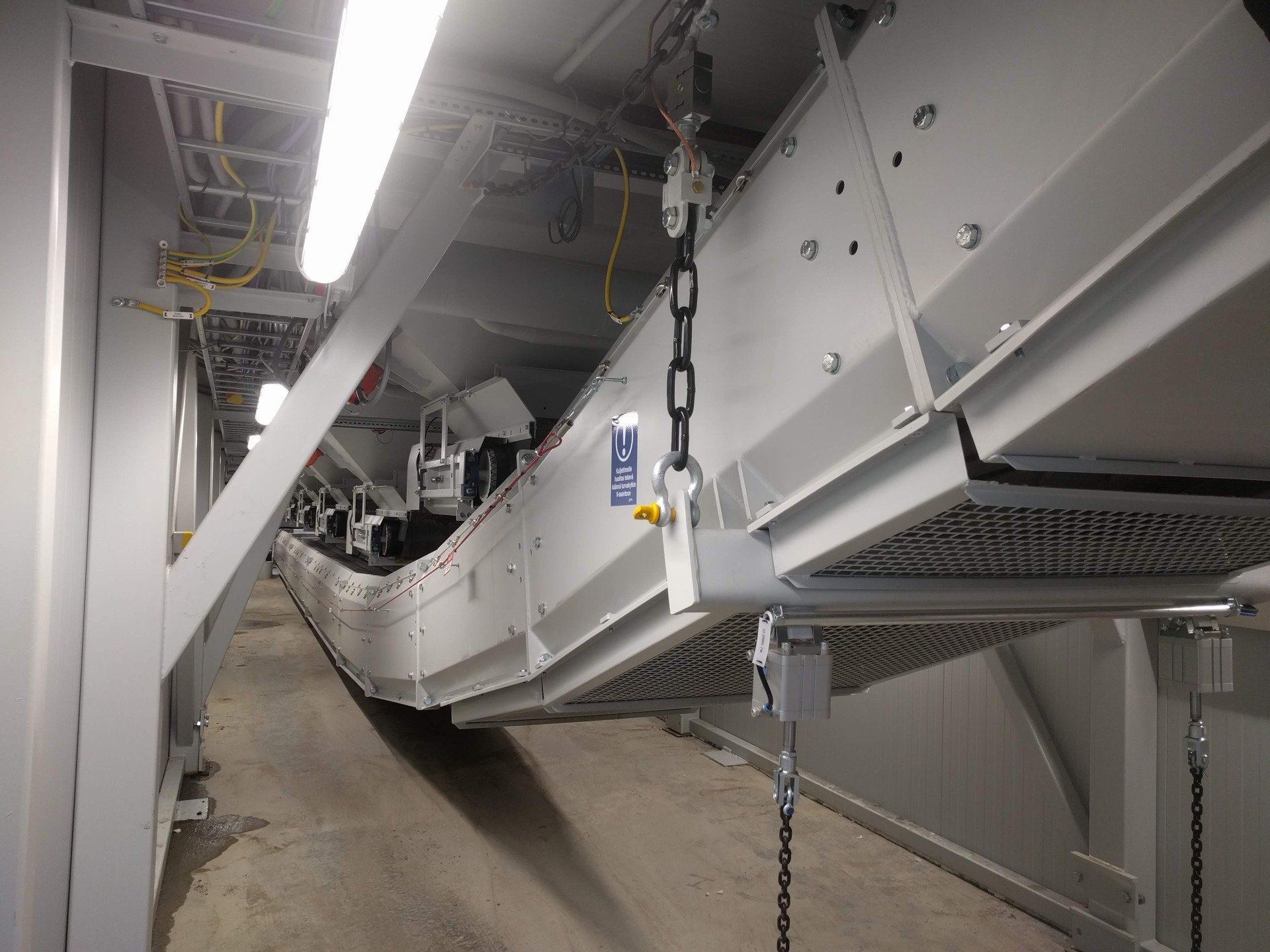 Our "flying" aggregate weighing system eliminates the need to add extra cement to the mix design to compensate for inaccurate weighing and dosing.
More accurate weighing
Less cement
Correct slump
Tecwill's "flying" weighing system allows
factory-assembled enclosure, pre-wiring, piping and low-profile plant and bin construction.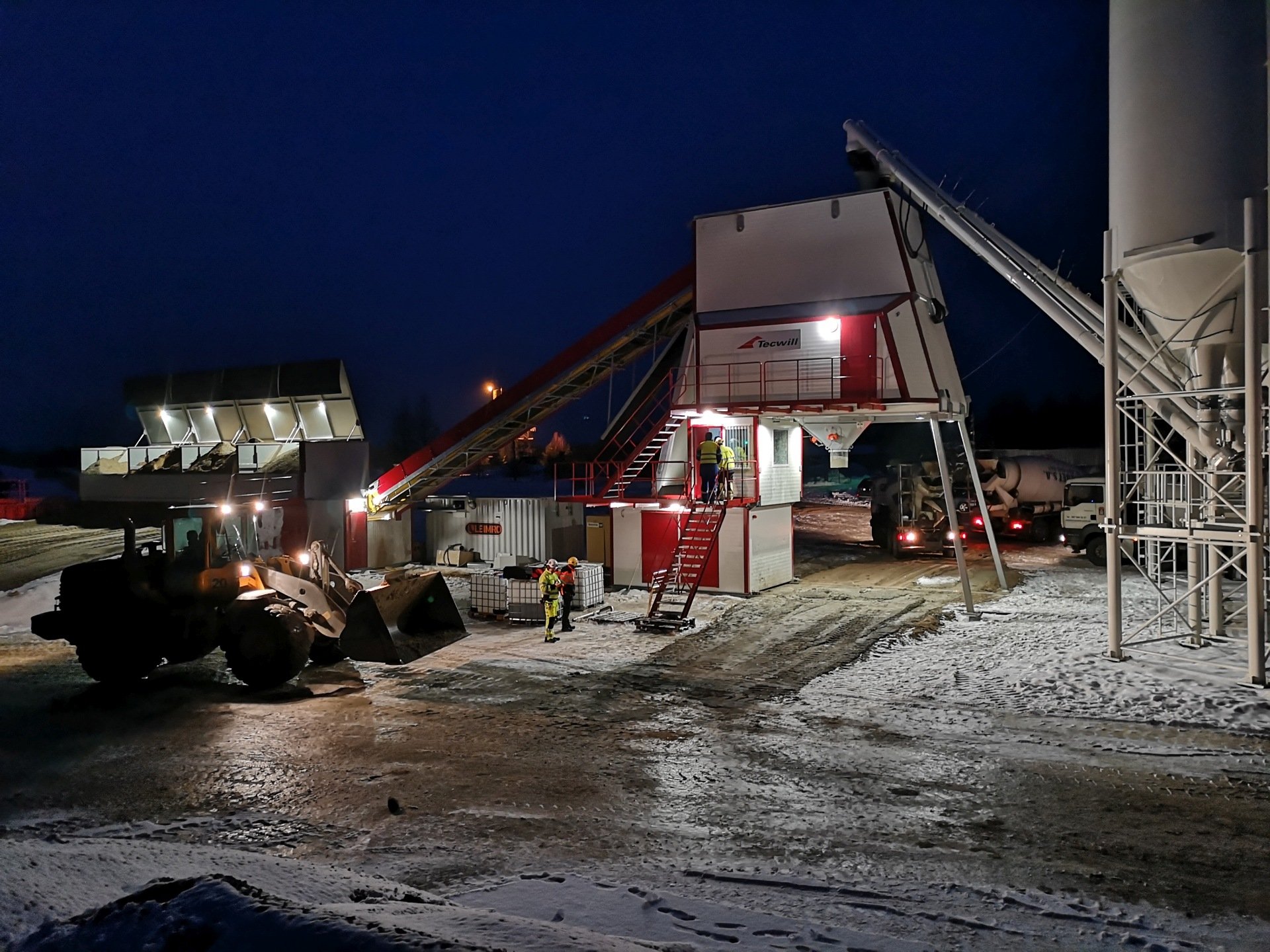 The enclosure and aggregate heating system are pre-installed at our factory. They do not need to be dismantled when moving the plant.
We do not use tires on our plant modules. Our concrete batch plant mixes concrete 99% of its lifetime, and tires only complicate production and maintenance.
FAQs
Frequently asked questions
These are questions we're often asked. We hope you find these helpful.
If you still have a question we haven't addressed, please contact us directly.
What makes a concrete plant portable/mobile?
It is often thought that tires on a concrete batch plant make it portable. A plant with tires still needs just as many crane hours and similar foundations as a concrete batch plant without tires.
Tires and axles cause cramped and unsafe maintenance spaces. They complicate the weighing and dosing process.
A concrete plant with tires is also hard to use in winter conditions because it still needs an enclosure and insulation – after which it is no longer portable because of the enclosure.
Tecwill mobile concrete plants are based on a patented installation mechanism and a flying weighing system that enable a preassembled enclosure. Tecwill mobile concrete plants have fast set-up time, even in winter, and can be reinstalled year-round.
How do you reduce the carbon footprint of concrete manufacturing?
The production of cement as a raw material for concrete is a major source of carbon dioxide emissions. Tecwill's technology has been specifically developed to reduce the amount of cement used in concrete, thereby reducing CO2 emissions.
Our solution improves the energy efficiency of concrete plants and increases water recycling to cut back on CO2 emissions.
When manufacturing our products, we reduce our own environmental impact by using recycled steel and developing new ways to minimize our material consumption.
How does a Tecwill plant differ from a traditional concrete batching plant?
We have developed a completely new "flying" aggregate weighing system that ensures accurate dosing of raw materials and improved aggregate moisture measuring.
Our new technology with modular construction makes it possible to manufacture the entire concrete plant at the factory, where it can be fully tested before delivery. Quick on-site installation and production startup are ensured with our factory-installed electricity, piping and thermal insulation.
Our concrete plants are hybrid plants. The same solution is suitable for:
Central mix plant
Transit mix plant
Portable concrete plant
Mobile concrete batch plant
Shotcrete plant
Paving plant
You can produce all types of concrete mix designs, including:
Ready-mix concrete
Shotcrete
Roller-compacted concrete
Zero-slump concrete
Self-consolidating concrete
Precast concrete
Tecwill in brief
30 years of experience designing and manufacturing concrete plants
Our technology significantly reduces CO2 emissions from concrete production
Global operations
Head office, assembly factory and testing facility in Joensuu, Finland
300
concrete batch plants