Fiber dispenser for shotcrete
Steel, synthetic or polypropylene fibers in your concrete mix
Why choose Tecwill shotcrete technology – what makes us different?
To mix high-quality shotcrete (spray concrete), the dosing and weighing of materials, temperature and concrete mix slump must be precisely controlled.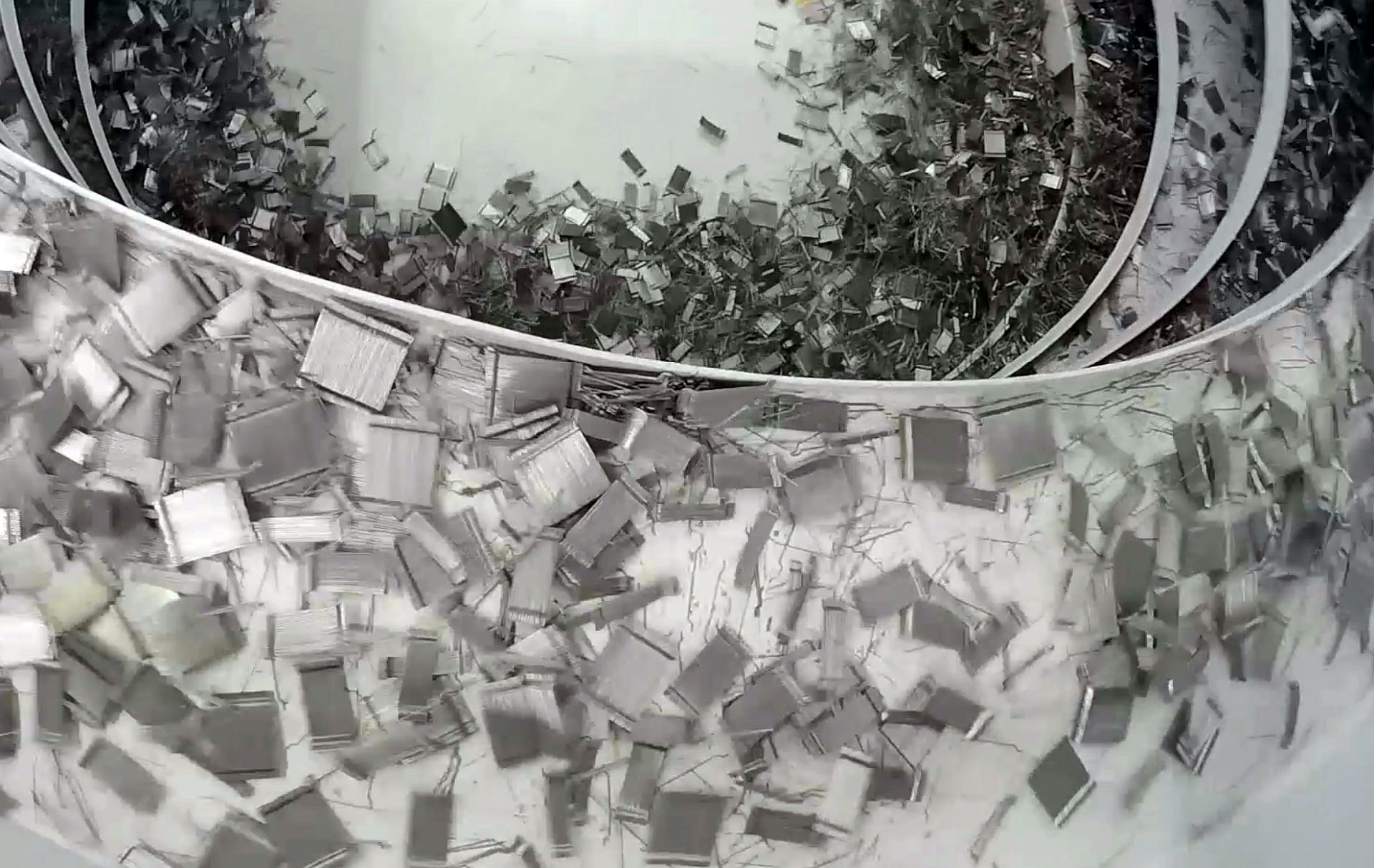 Each concrete/shotcrete batch is mixed taking into consideration:
High-accuracy weighing with the Tecwill "flying" weighing system
Better aggregate moisture control with the Tecwill OptiMoist system
Correct slump and concrete temperature
We are not just delivering fiber dosing equipment. Our concrete plants and technology provide proven solutions for modern shotcrete production.
Our concrete plants and shotcrete technology provide the best way to mix high-quality shotcrete with:
Lower operational costs
Less cement
Reduced CO2 emissions
Fibers are dispensed with Tecwill's innovative on-conveyor fiber feed that reduces mixing time and fiber clumps.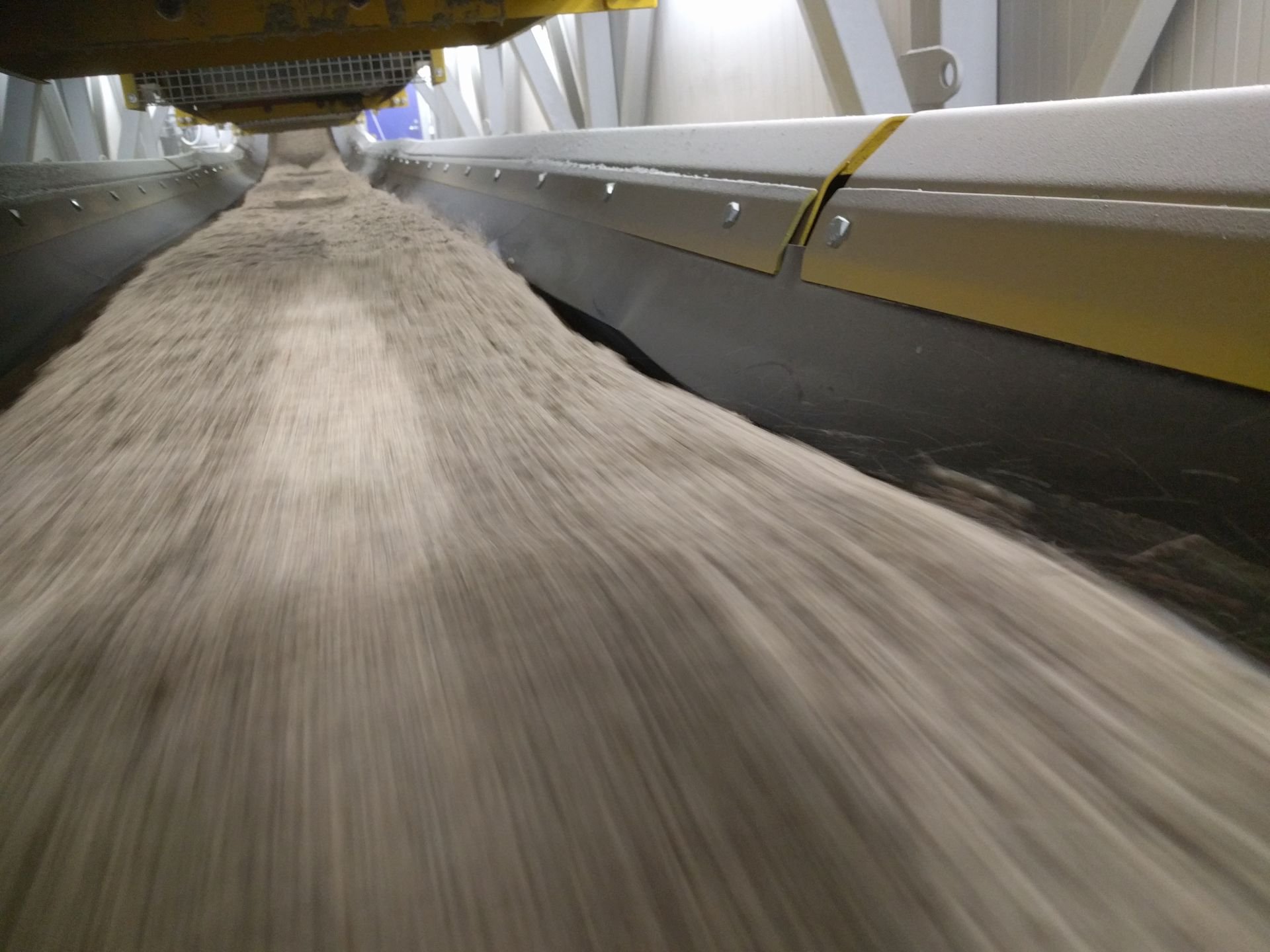 Fibers are pre-mixed with aggregate to offer significant benefits:
Shorter mixing time with increased plant capacity
Fewer fiber clumps
Fewer problems with the spraying machine
Automatic fiber dispensing system
A concrete batch plant can be equipped with an automatic fiber dosing system. The fiber quantity needed is dosed automatically into the concrete batch.
Fibers are mixed into ready-mixed shotcrete in a concrete mixer. Another method is to dispense the fibers, called a mixer bypass, directly into the truck mixer.
Our automatic fiber dispensing system includes:
A fiber dispenser with all accessories needed
A batch control system to dispense fibers according to the mix design
Optional enclosure for winter operations
BENEFITS WHEN DOSING FIBERS WITH THE TECWILL "FLYING" AGGREGATE DOSING SYSTEM
The Tecwill "flying" weighing system enables fibers to be dosed at the same time as aggregates. Fibers are dosed into the moving aggregate flow, where they are pre-mixed with aggregate already during the dosing. This provides considerable benefits over all other systems:
Shorter mixing time because fibers are already pre-mixed with the aggregate
Less mixer wear due to the shorter mixing time
Better concrete quality because of the homogenous shotcrete fiber content
No fiber clumps in the concrete
Fewer problems with the shotcrete spraying machine
Better tunnel lining
Polypropylene fiber dosing system
Polypropylene (PPI) fibers are widely used in shotcrete and on concrete floors. They are very light and require a special dosing system. Our solutions for PP fibers include:
Manual dosing system for fiber bags – normally in a 1, 2 or 5 kg packet
Fully automatic bag dispenser system for bagged fibers
Fully automatic dispenser system for loose fibers
Color dosing system
Color pigment can be added to concrete either in a liquid or powder form. Our liquid dosing system consists of storage tanks, pumps, scale and pipelines. Depending on customer requirements, we can deliver from 1 to 6 color tanks for each plant.
Powder pigment is dosed as a powder or granules, depending on the application. Both applications require their own special dosing system.
Powder/granule is dosed from the super bag storage bin to the scale using a screw conveyor. The ready batch is transferred by a pneumatic conveying system from the scale to the mixer. Dosing is connected to the control system for automatic dosing.
Shotcrete mixing
READ MORE ABOUT THE SHOTCRETE AND FIBER DISPENSERS
The mixing of fiber concrete or shotcrete causes gray hair for many concrete plant operators. Fiber concrete is usually only produced for special projects. In these cases, the concrete plant and equipment should be designed to work in the best possible way.
This Tecwill blog provides more insight and answers common questions about shotcrete and fiber dispensers.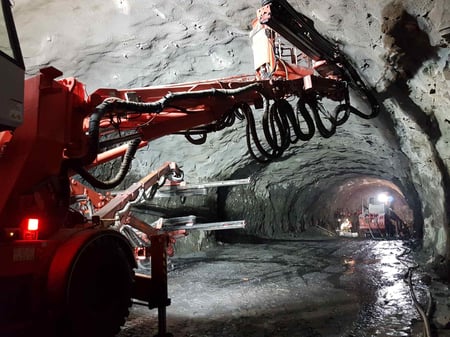 What's new?
Testimonials, case studies and blogs
Testimonials and blogs about our delivery of shotcrete batching plants to various tunneling and mining projects.