General
The winter insulation ensures uninterrupted production all year round, regardless of the weather. Carefully designed and implemented winter insulation improves the work environment and brings significant savings in heating costs.
Mobile concrete mixing plants with module construction can be winter insulated, equipped and pre-installed already at the production factory. This saves time and installation costs at the new destination thus can get started earlier. Winter insulation is an integral part of the plant structure.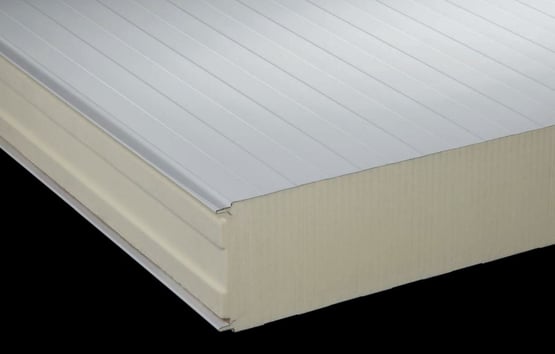 ---
Disassembling and reinstallation of the winter equipment when moving a concrete batching plant
With construction projects the time schedules often are challenging. It is common that the dates when the ready mixed concrete deliveries should get started are set and the timetables are binding. It therefore is important to get the production started asap. There is a project schedule created for the transfer project of the mobile concrete mixing plant and there is no need for surprises or unforeseen and time-consuming work phases.
Almost without exception, ready mixed concrete production is at its peak in spring, summer, and autumn and transfers of the plants occur in winter. It´s important also in winter to get the production started as soon as possible, even though winter brings its own challenges. It takes time to make and install an adequate winter insulation in cold and humid conditions, but this is not negotiable. There are some questions like "Was the night too cold? or "What time do we get the first cars to go?" that no one ready-mixed concrete supplier wants to think about.

---
Check and compare, figure out the total costs of winter equipment
check how the cold spots are minimized between the frame and the outdoor air

check the quality and insulation of the installations and check also the work quality

find out if the equipping is being performed on site or in warm conditions in the production hall

check the insulation panel thickness and material

figure out the power of the heating system and how it affects the heating costs

check if the water equipment is thermally insulated and if there is an easy connection point or if there is need for a plumber

check the winter insulation of admixture hoses between the tanks and the scale

find out if the winter equipment is a part of the base construction or if you have to disassemble and transport it separately

find out if the equipment / installation / building costs include the winter equipment or how the plant costs are shared on the site (truck crane, man lifts, workforce, schedule)

Read more about mobile concrete mixing plant »

---
If you have any further questions, do not hesitate to contact Teemu Tuominen by phone 010 830 2914, by email teemu.tuominen@tecwill.com or fill out contact form.