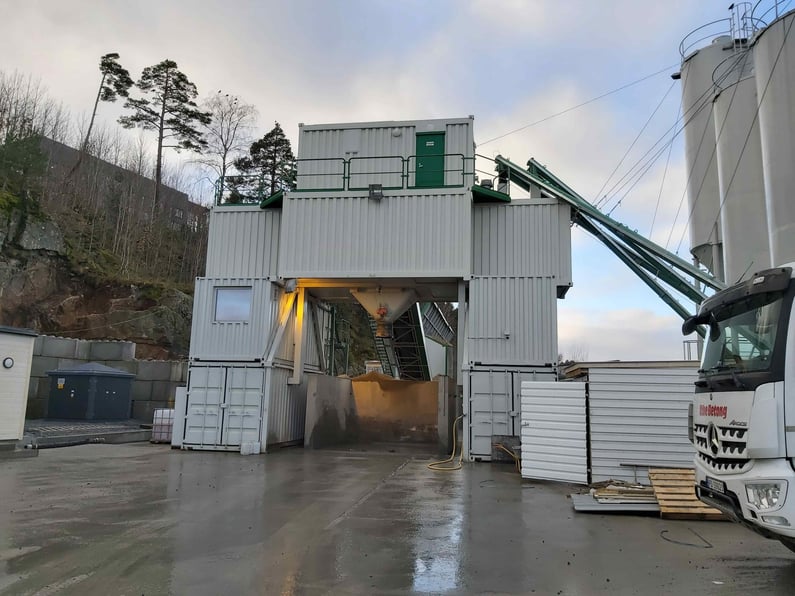 Here are a few features of the Arcamix 3,33 concrete batching plant:
Improved and effective Aggregate dosing by the "flying" aggregate dosing and weighing system
BHS high quality twin-shaft mixer with a 3,33 m³ batch size
High pressure washout system for the mixer
Aggregate bins for 6 fractions with wheel loader filling, bins are prepared for later upgrade of 6 pc of 100 m3 size bins with filling conveyor system
Complete insulation for plant including hydraulically operated covers for aggregate bins
Fully equipped additive storage and control containers
Rapid taring system for scales for easy checking of scales
HD-video camera system
Water scales for clean water and recycling water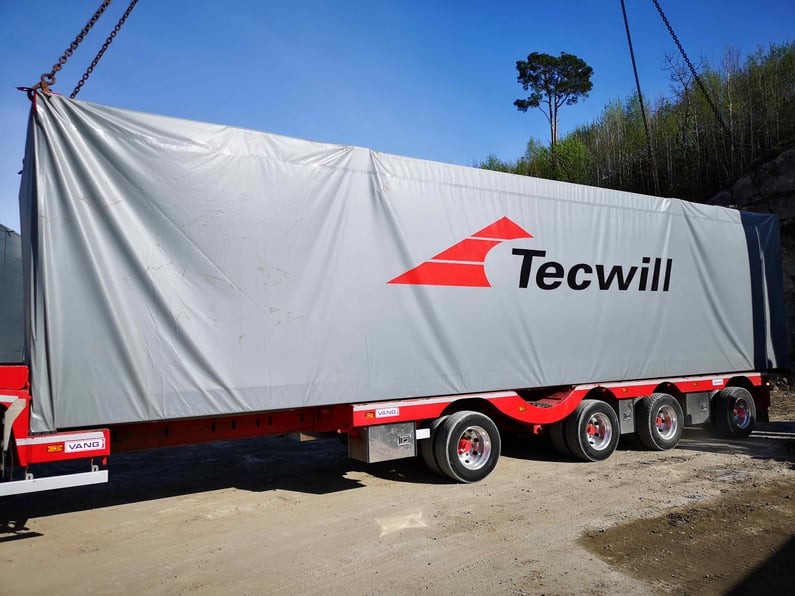 Ribe Betong AS has operated since a year 2005 as a supplier for ready-mix concrete. Company is located in the Southern Norway. The next three years will be very busy in there. Ribe betong will produce ready-mixed concrete for the 19-kilometers long road project between Kristiansand and Mandal. That means a total of about 150 000 m³ of concrete. Contractors of this projects are AF Gruppen and Kruse Smith.
About a half of the amount of concrete will be shotcrete and the other half concrete for different structures. The first cubes of these has already been delivered. This project will continue until 2022.
Ribe Betong had a need for a new concrete batching plant due to the high production volumes. The new Arcamix concrete plant was installed at the same location in Mjåvann where the Ribe Betong's headquarter and the previous concrete plant were located.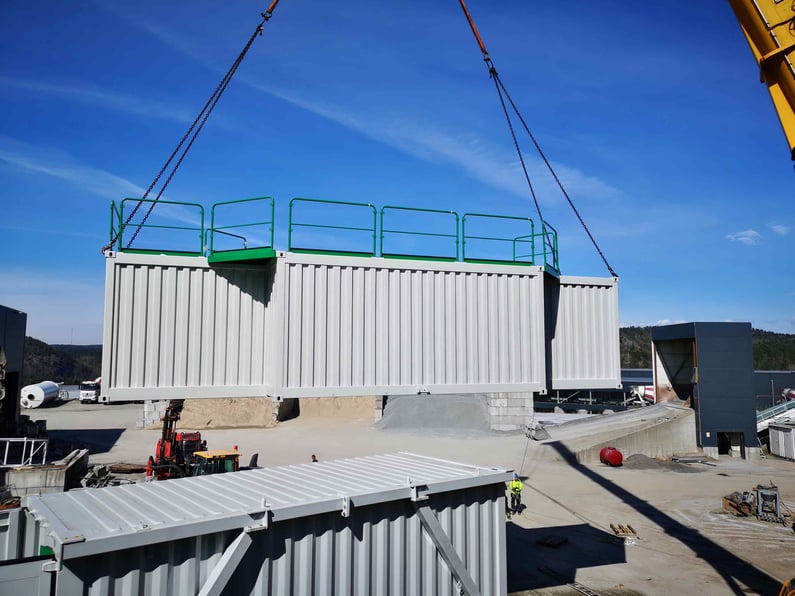 Tecwill decided to transport most of the containers on a ship by sea. Tecwill also arranged the transportation from the port to the customer's site. Installation started in April. Two installation supervisors from Tecwill, Project Manager Mikko and Electrical Automation supervisor Juho also went to Norway to do an installation supervision.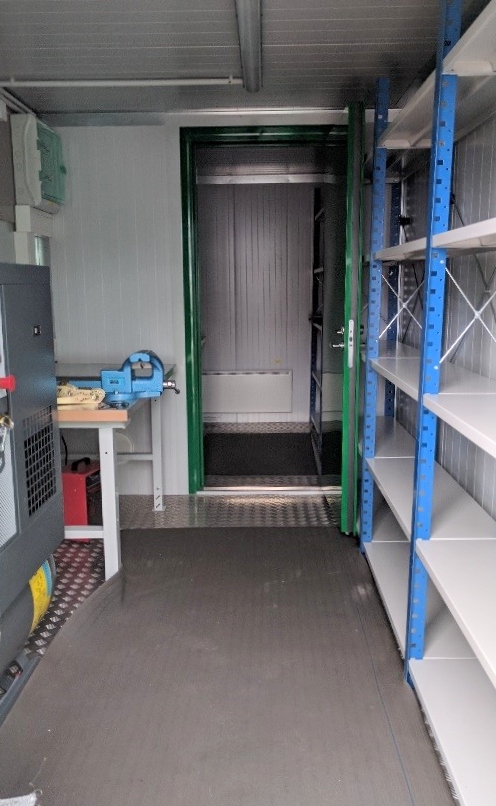 The base structure of the Arcamix consists of four support containers. In this project, on of these containers was equipped as a "workshop"-container, with a separate locked storage space at the back of it. This type of insulated, dry and warm room is ideal for year-round storage of for example spare parts, bearing greases, paints and oils.
The support containers were easy to place on the groundwork because of the exact concrete foundations made by customer. The work was completed on schedule and did not cause additional costs for the customer.