After using SUPER COBRA C120 for two years PPMD Kruszbet SA has decided to extend their production concrete activities. Having a great experience with Tecwill equipment was the key factor in the decision making process of purchasing the new plant. Kruszbet decided to order the second "twin" plant model to one of their aggregate mines located only 40 km far from the first Super Cobra.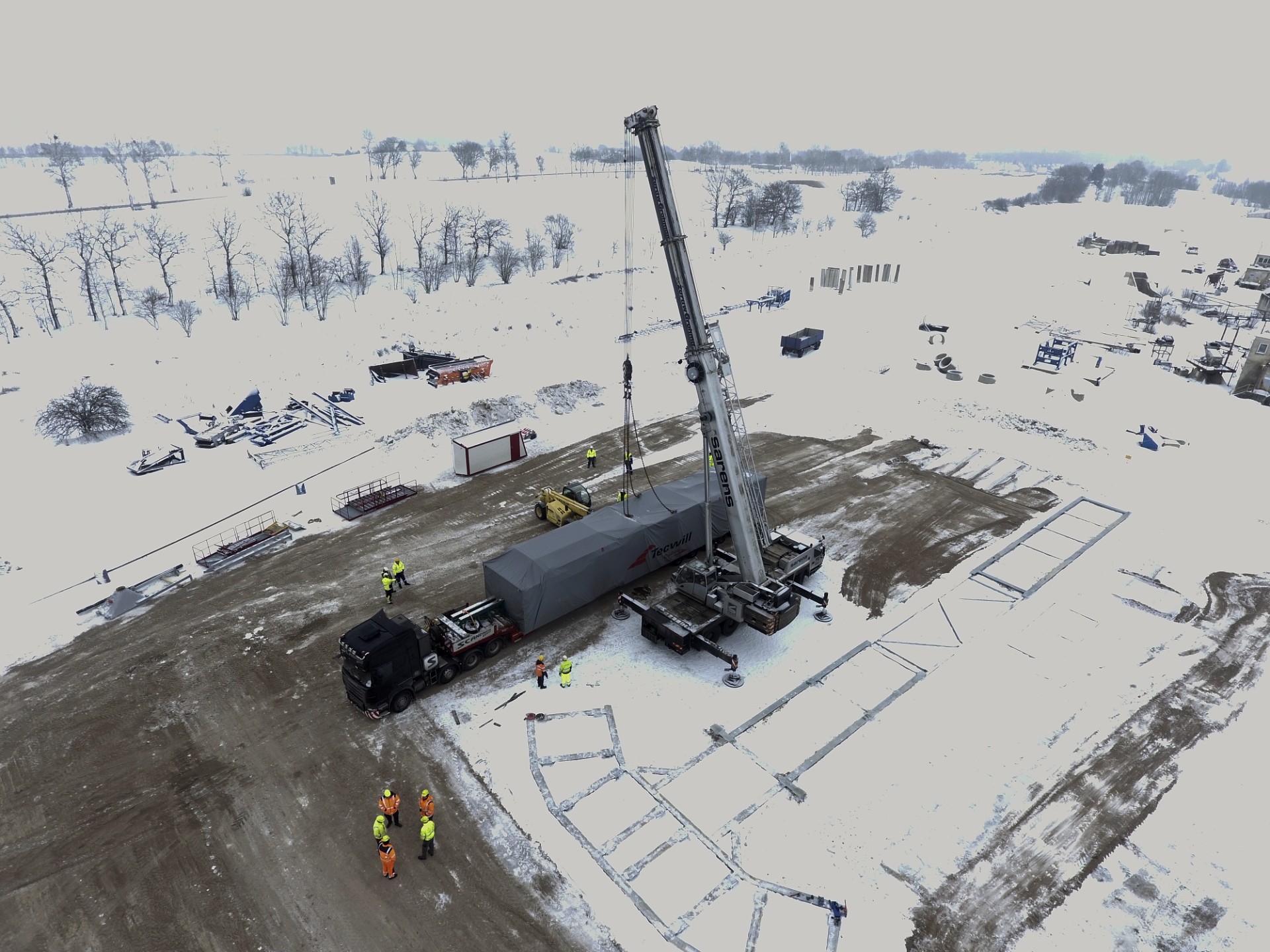 Basic configuration of the new plant was similar to that one delivered first. The plant supplied to Kruszbet is fully winter equipped including the effective TurboCobra heating system. The plant didn't require any concrete foundations, same as the one installed in Suwałki. All Cobra modules including the binding agent silos were installed just on mobile steel foundation. However the second delivery included mobile ramp elements that allow customer to move the plant with them to new location.
Purchasing the second plant from Tecwill was an opportunity for customer to talk about extra equipment and improvements, which they wanted to implement in their new Super Cobra. All of those came from their experience with Tecwill equipment. Most of the improvements was supposed to facilitate the daily operations like extra lighting in the aggregate covers or extra lighting for concrete discharge cone. Customer ordered also extra equipment for Sicoma mixer. They bought: low motion drive and extra service cover. Both of the options simplify cleaning as well as regular maintenance. Axillary motor enables rotation of the shafts at low speed so the mixer can be driven safely also with the inspection covers open. Thanks to that option plant operator will adjust the mixer shovels easier. Mixer was also equipped in high pressure washout, which was crucial in the eyes of operator whose responsibility is to wash the mixer daily. Two high pressure water pipes are placed above the shafts with as many nozzles as the number of arms. This allows to clean the mixer effectively. Customer asked Tecwill to install at the factory additional wearing plates made of polyurethane.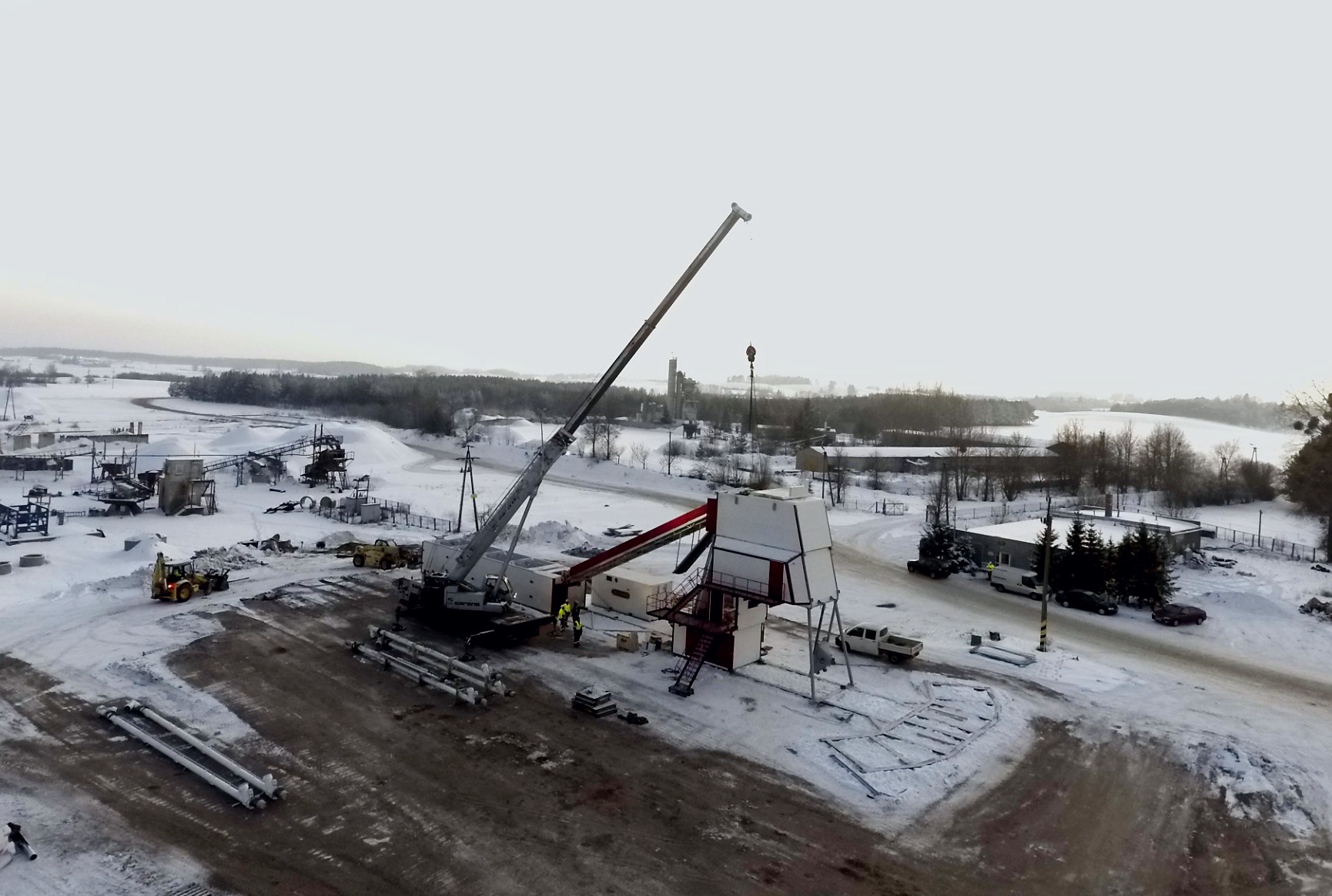 Some of the improvements customer required are now used as a standard in Tecwill plants. One of that changes was new feature in WillControl system. When creating new recipe, user can assign the way mixer hatch will be open. Some concrete can be discharged quickly but some mixtures of more liquid consistency require slow opening cycle with longer pauses in middle stops.
Plant installation was performed in the end of winter and plant was handed over to customer in the beginning of February 2019.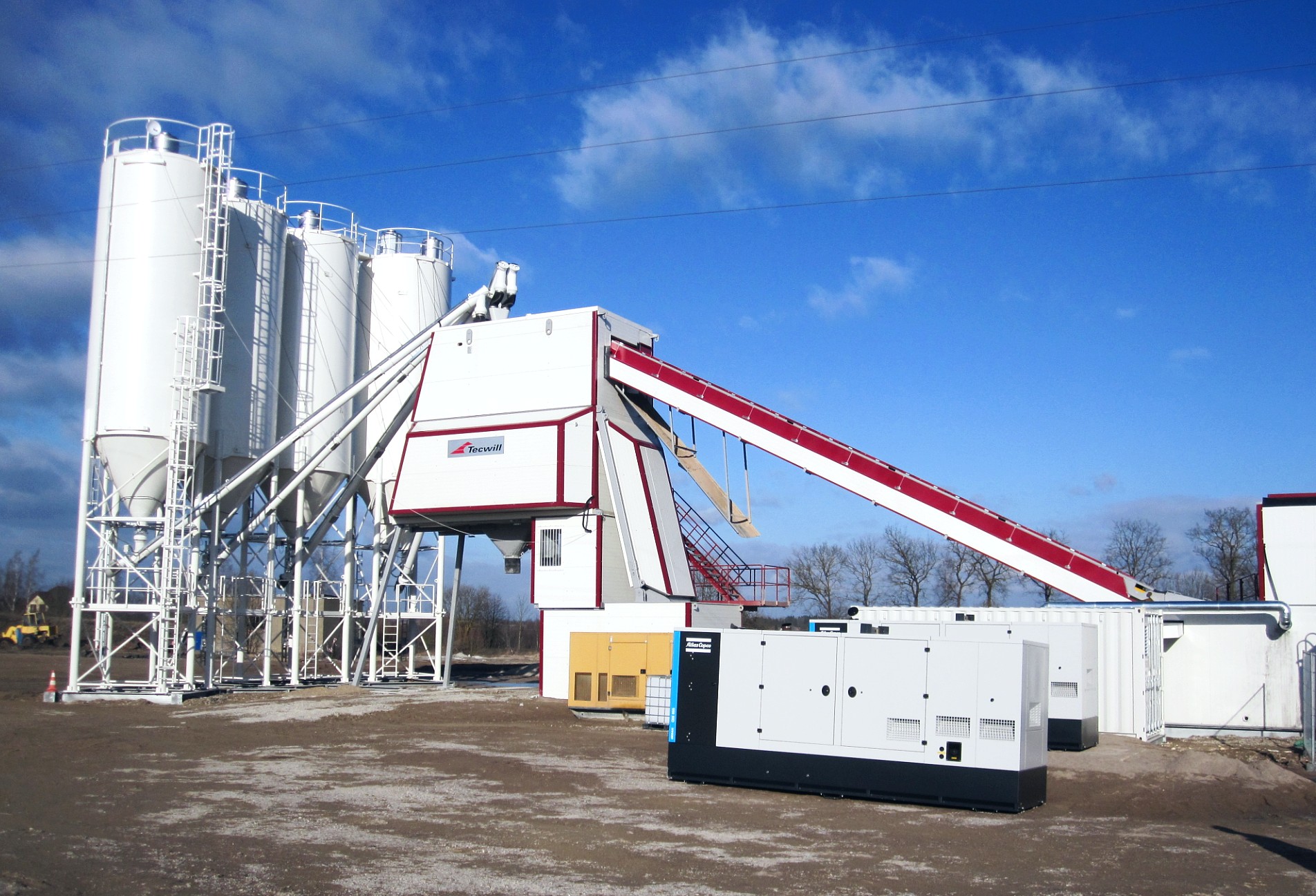 Super Cobra produces ready mix concrete for local customers, but it is located next to road 61. This means that Kruszbet owns strategically placed two mobile plants with high production capacity near new Via Baltica road that is being built.
We are proud to make the second delivery for such a demanding customer.