In clothing stores, my purchase decision is often related to the offer, "buy two, pay one". Unfortunately, this applies rarely in concrete plant markets.
In past few years, we have been able to deliver many twin concrete plants. In this blog post I will go through the possible reasons which made our customers decide to buy these twin concrete plants. What does the twin concrete plant mean? It means that there are two independent concrete plants at the same site. Both concrete plants are also installed and started up at the same time.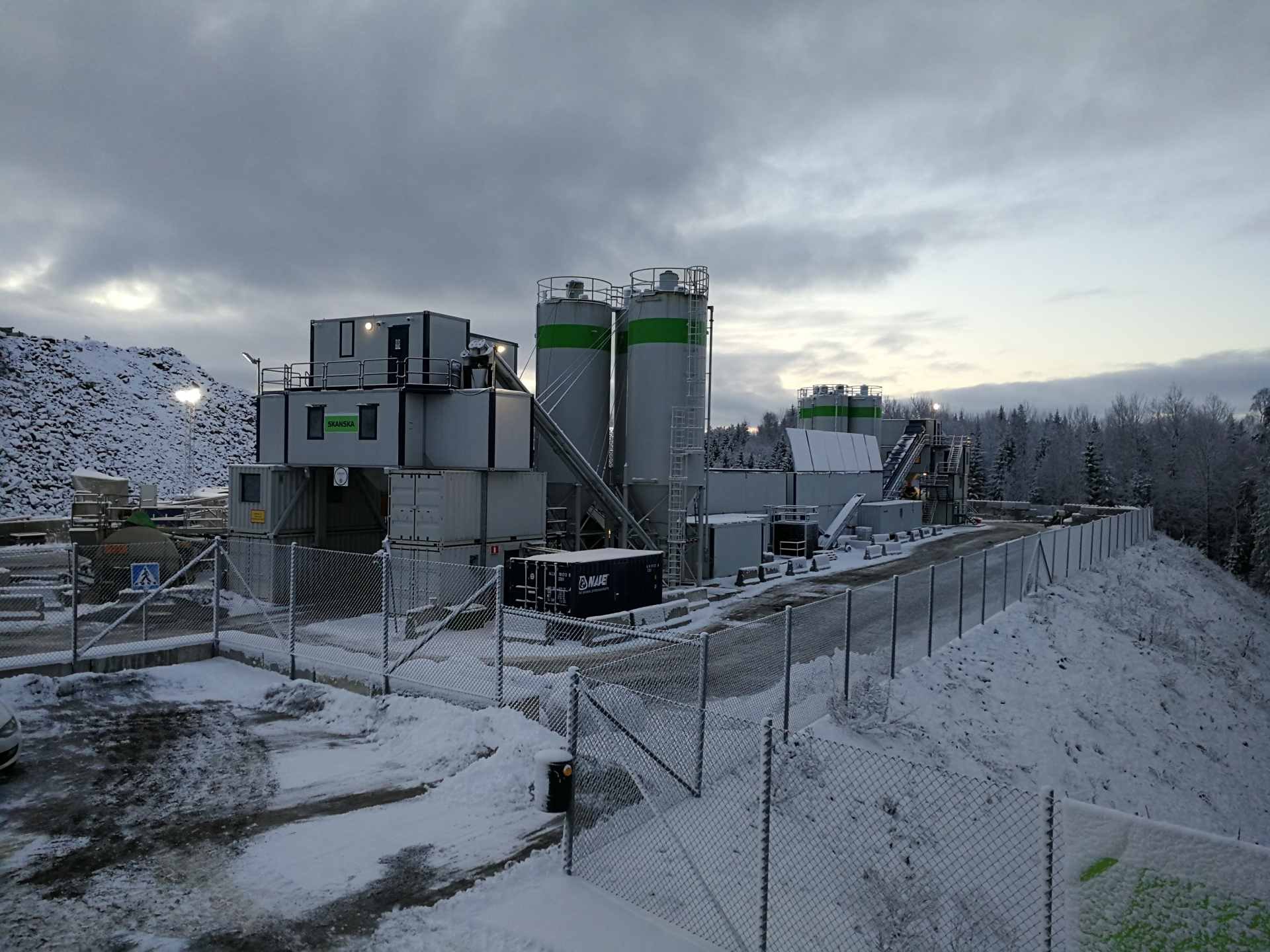 Both plants have own independent control system even though the control room for both concrete plants is often located in the same place. This gives a lot of freedom for the operators to organize their production. Sometimes there can be several different computer screens at the same room monitoring the mixing process, camera system and heating system.
Thanks to the "flying" aggregate dosing and weighing system that Tecwill has developed, both of these concrete plants are able to utilize the same aggregate loading ramp regardless of the size of the mixer. Below you can find a photo of this.
Here is an example: The Cobra C80 mobile plant with a 2.0m³ output mixer, can be installed on the same flat concrete slab with the semi mobile Arcamix Concrete plant with a 4.5m³ output mixer. And both use same aggregate loading ramp.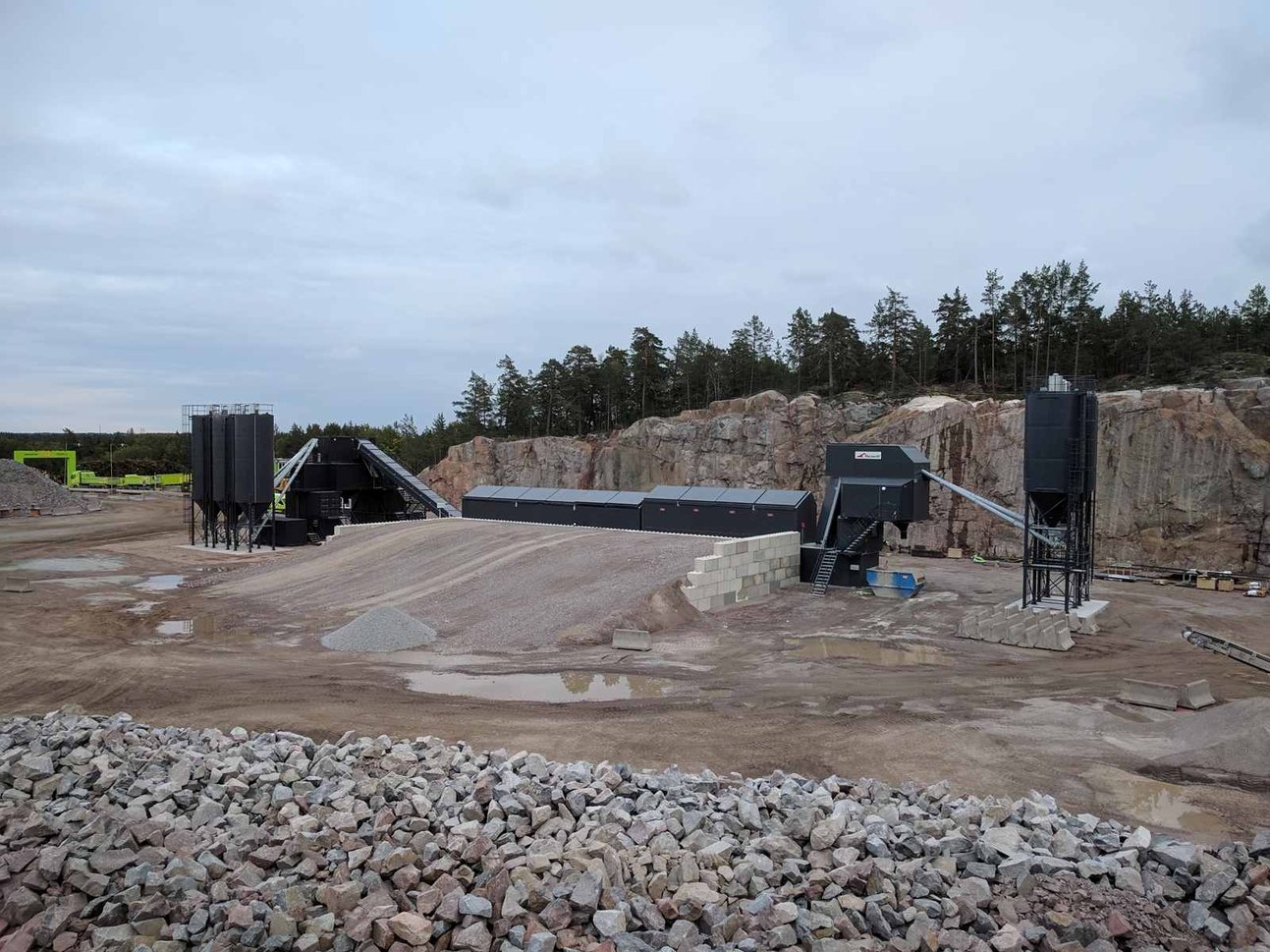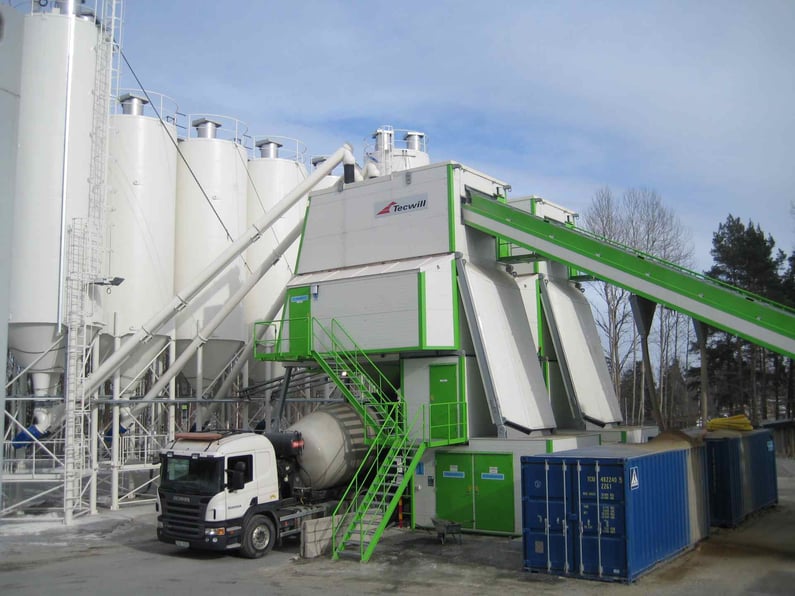 10 reasons why it makes sense to plan a twin concrete plant?
This kind of investment is based on a stable ready-mix concrete market, sufficient production volumes and a strong vision for the future concrete deliveries. Of course, in larger investments, prospects must always be forward-looking.
Location of the site is suitable for market area and there is permit to install two concrete plants.
The company has an ambition to expand the market and plans to relocate one of the plants in the future.
There must be enough storage capacity for the various aggregates and binders.
There is a need to mix different kind of concrete mixes at same time because the mix design range is so large, for example shotcrete, self-compacting concrete, …
The total amount of required concrete production is high.
There is a need for two different concrete mixers (for example planetary and twin shaft), which will allow to mix concrete with the correct mixer type.
There is a multi-year construction project, and plants must be able to meet production peaks.
It is a sensible time for the invest (the global economy, exchange rates, new market, the competitive situation…)
A new ready-mixed concrete company must have two concrete plants, so it can be able to offer and participate in large ready-mix concrete or construction projects. There needs to be a spare plant for large castings, for example bridges.
The location of the twin concrete plant brings savings in material logistics costs.