The construction project comes to an end or the need for concrete in the area for some reason decreases, it might be the time to move concrete plant to a new location. Skanska Asfalt och Betong AB's twin concrete plants were in Solna, Stockholm for many years. Over the years, the area surrounding the concrete plant began to change more and more from an industrial area to a residential area, and eventually it was time to move the plants to a new location.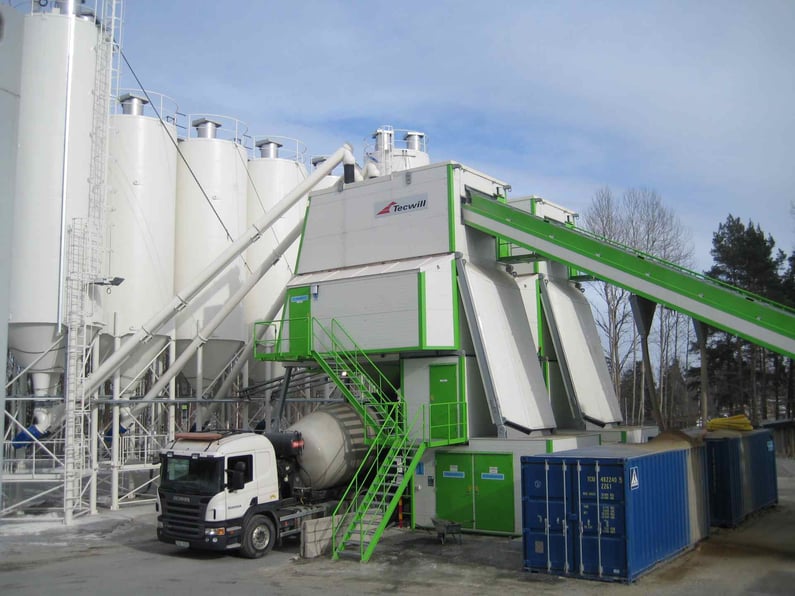 Planning and implementation of the project
The planning and preparations of the project began very early. For example, comparing to different alternatives for new location. Other important tasks for the planning stage are:
Is the size of the new plot large enough to accommodate not only the concrete plant but also other functionalities in the area? These include material storage, concrete trucks and their washing place, offices and social facilities.
Are sufficient water and electricity connections available for the new area?
What are the logistics solutions for concrete materials such as aggregate and cement?
What is the logistical planning of the site? The installation and operation of a concrete plant requires good transport connections for large vehicles.
Before the installation, it is always a good idea for the customer to consider whether the plant needs to be modified for the new plot. For example, is there a need to move aggregate bins, increase cement, aggregate or admixture storage?
During the relocation operation of the twin concrete plant, a small renovation was carried out on some of the equipment where wear had already been observed. At the same time, the complete maintenance was done for equipment.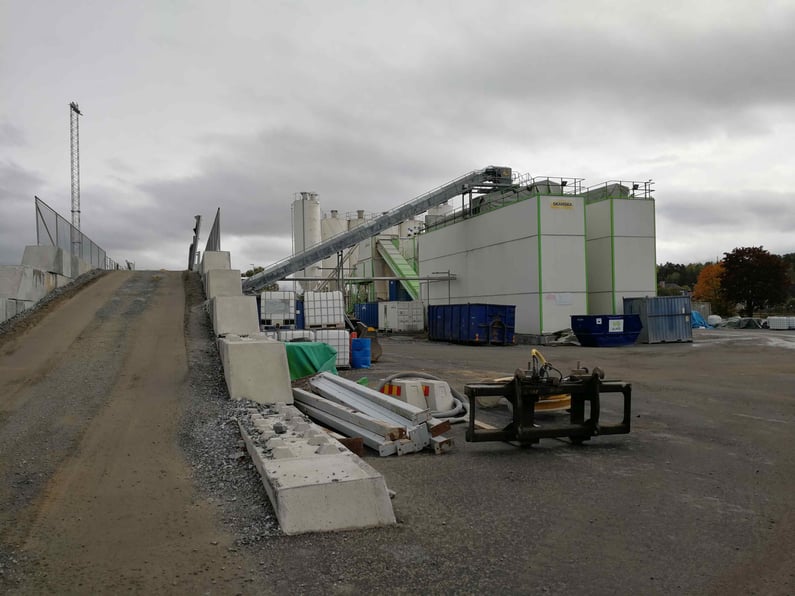 All the Tecwill Oy concrete plants are pre-assembled, pre-wired and tested at the factory. The installation of the concrete plant is simple, and possible relocation can be done easily.
In each relocation project, it is recommended to check the condition of the plant's equipment at the same time. Tecwill's specialists can help to check the condition of the plant's equipment, electrical system and control system to save from unnecessary production downtime in the future.